Shirtless Firefighters Pose With Caitlyn …..
|
<!- google_ad_section_start ->
And No It's Not Caitlyn Jenner
Local firefighters pose shirtless with a rescued pitbull to help raise money for local animal shelter. The pictures will be used in a calendar which proceeds go to help the shelter with medical costs and so on…
Read the article and tell us what you think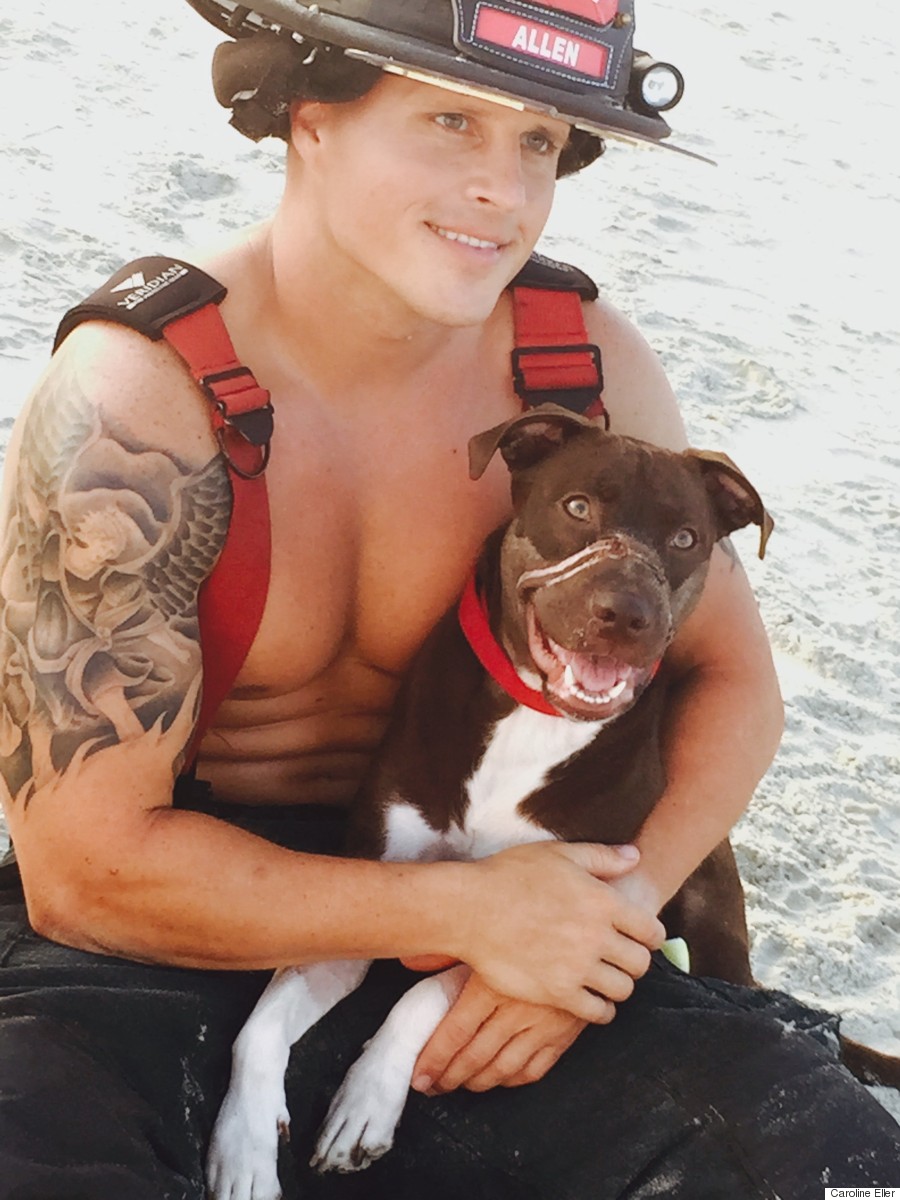 Photo: Caroline Eller
Caitlyn the pit bull was discovered with her muzzle taped shut in late May……..

She was so badly injured at the time that staff from the Charleston Animal Society, which assumed Caitlyn's care, worried she might not make it.

But after a lot of medical treatment, and a whole lot of love, Caitlyn is doing great. (Her alleged abuser was arrested and charged with animal cruelty in early June.)

She's now recovering in a foster home, where she has a new best doggie friend.

And in her spare time, Caitlyn is starring with area firefighters in a really, really ridiculously good-looking calendar — the proceeds of which will help other abused, abandoned and neglected animals also get medical care.

Caroline Eller says that on top of raising much-needed funds — medical care costs the Charleston Animal Society some $500,000 per year — she hopes that this calendar encourages folks to adopt their next pet.

"I'm a firm believer that an animal knows they have been rescued," she says. "I hope these images show the true bond between a rescue and their rescuer."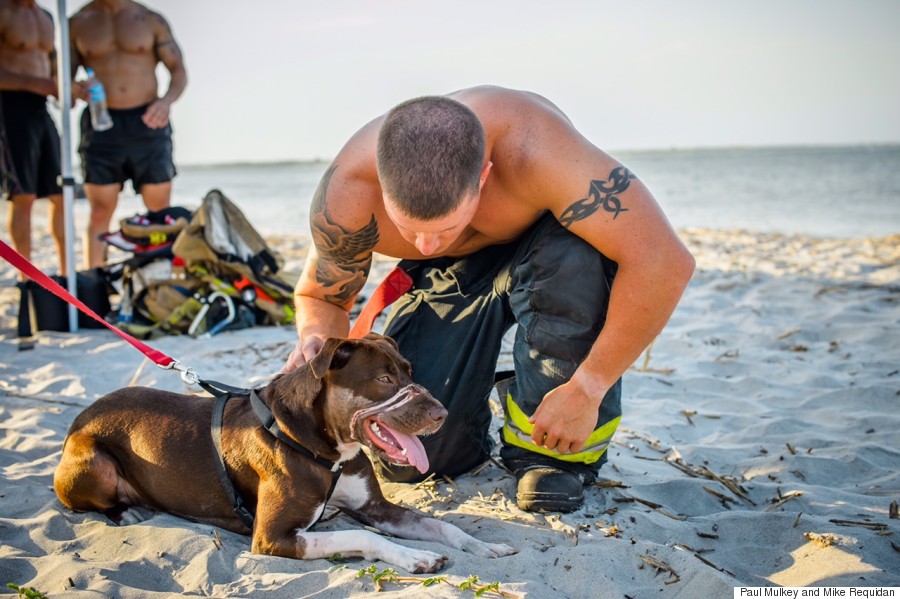 Photo: Paul Mulkey and Mike Requidan
Have an animal story to share? Get in touch at arin.greenwood@huffingtonpost.com!
<!- google_ad_section_end ->